Aswan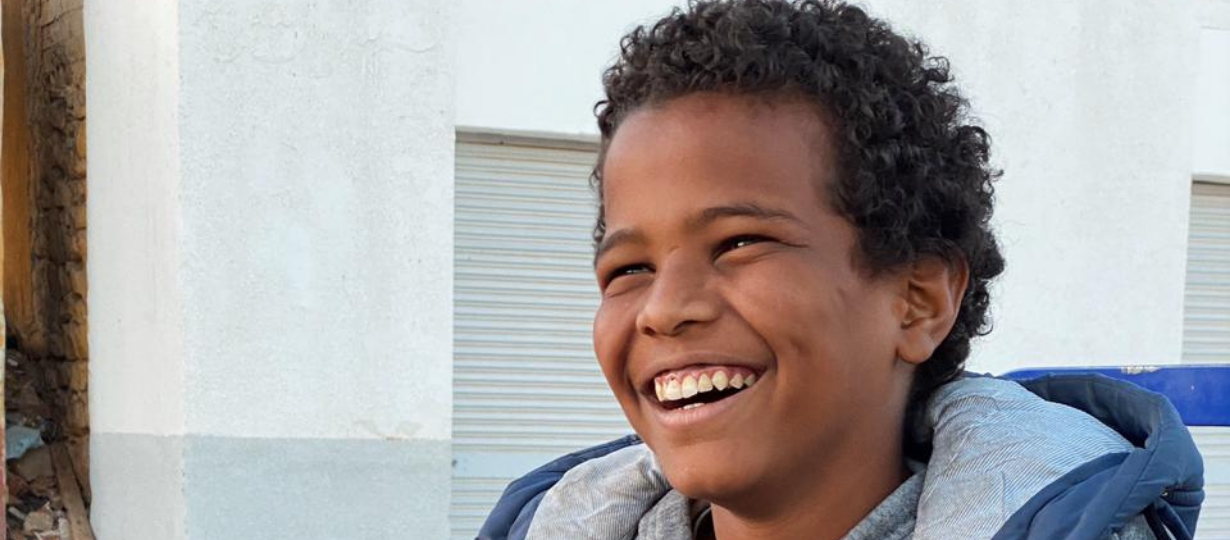 The Charm and Splendor of Aswan
Sitting on the eastern banks of the River Nile in upper Egypt is the ancient city of Aswan, known best for its pristine Nile waters; its warm hospitality, its slow and relaxed pace, and the ancient treasures one can spend days exploring. Drawing on the majestic history of ancient Egypt and the distinct charm of this riverside city, we were ready to immerse ourselves in the Aswan experience. Aswan is also a busy market and tourist center, pulsating with a special kind of energy that takes you away from the busy metropole of Cairo, to a romanticized city of mystery, spices, and souks. Here market vendors speaking many languages, including English, French, and Italian; a sure-fire way to make tourists feel welcome. The spice markets are sprawling with color, wafting with intense aromas, and inviting with the warmth and hospitality of the vendors. Our first stop on what promised to be an exciting sensory experience was the souk.
Arriving in style on the back of a local's Trike (a motorcycle with an attached seat behind it), we dove right into what the local souks near the train station had to offer. A rainbow of spices and herbs, dried plants and flowers, souvenirs, locally handcrafted finds, and more. Worth noting here is that Aswan is famous for its dried hibiscus flower, (karkadeh). Strolling through the market, we snacked on pure, raw carob, (kharoub), as natural as it can get, and enjoyed its chewy texture and intense spice notes. By the time we were done perusing the offerings, we had bags of dried dates and other goodies.
We were quite struck by the genuine friendliness and geniality of the locals in Aswan, more so when we were invited to have dinner in a Nubian home. Seeing Aswan from the perspective of its natives was truly a worthwhile experience. Much to our excitement, the home we were invited to sat on the colorful island of Heissa, where modest homes are charmingly painted with the bright colors and traditional designs.
Handmade clay pots carried freshly cooked local fare like okra, (bamya), and molokheya, while freshly baked flat-bread was beckoning for us to rip right through it. The warm and inviting table-spread tickled our tastebuds and tantalized our noses with warm and fragrant smells. Needless to say, we got our fill, and probably want a bit overboard too, but who could resist?
In Aswan, the locals are connected to the earth, utilizing everything the earth gives them in a sustainable manner. Nothing goes to waste. Palm leaves are used to handcraft everything from baskets, to placemats and rugs. And we got the opportunity to witness the weaving of these items by local women who rely on their skill to provide an income for their families. We were happy to contribute to the local economy, and leave with beautifully handcrafted products as well.
Aswan is perhaps the only place in Egypt you can actually drink directly from the Nile, this once-in-a-lifetime experience was not to be passed up, albeit one sip should suffice. Another Aswan must-try is a local Nubian night, where locals and tourists gather around a big bonfire to partake in Nubian song and dance.
Visiting the Philae Temple is almost a rite-of-passage when visiting Aswan, make sure you have a local guide with you to explain the incredible history behind it. And lastly, but most definitely not least, is a visit to the resplendent Cataract Hotel, promising exquisite views of the Nile, and plenty of stories across history. Here's a tip, make sure you ask about their famous guests like Winston Churchill and Agatha Christie.
Aswan has plenty to offer, and one visit just won't do. We'll be sure to take you with us next time, to show more of this beautiful, peaceful, rich, and friendly city.